| | | |
| --- | --- | --- |
| Goldedge Properties | Cherry Avenue Development, 33173 Cherry Avenue, Mission | 2019 |
| Gemco Construction Ltd. | Qualico - 147 Lots, 204 Street & 77 Avenue, Langley | 2019 |
| Gemco Construction Ltd. | 88 Lots, 272 Street & 35A Avenue, Langley | 2017 |
| B&B Contracting (2012) Ltd. | Guilford Townhomes, 170 Unit Development, 15340 Guilford Drive, Surrey | 2016 |
| B&B Contracting (2012) Ltd. | Cressy Grandview Subdivision, 158 Street & 29A Avenue, Surrey | 2015 |
| B&B Contracting (2012) Ltd. | Station Road Terraces JV Subdivision, 2663 Station Road, Abbotsford | 2015 |
| Archstone Projects | 105 Unit Multy-Family Development - 12161 237 Street, Maple Ridge | 2014 |
| B & B Contracting Ltd. | Qualico Developments 120 Lot Subdivision - 160 Street & 28 Avenue Surrey | 2014 |
| B & B Contracting Ltd. | Station Road Terraces - 2663 Station Rd. Abbotsford | 2014 |
| Gemco Construction Ltd. | Tara Developments 91 Lot Subvision, 209 Street & 81A Avenue, Langley | 2014 |
| Gemco Construction Ltd. | Qualico Developments 67 Lot Subdivision, 164 Street & 24A Avenue, Langley | 2014 |
| Matcon Civil Constructors Inc. | Sullivan Hill 138 Unit Townhouse Site, 5888 144 Street, Surrey | 2014 |
| Ravcon Civil Constructors JV. | Aquilini Subdivision, Tsawwassen Drive | 2014 |
| Rize Alliance | The Wave - 133 St. & 104 Ave Surrey | 2014 |
| Southwest Contracting Ltd. | 94 Unit Townhouse Site, 208 Street & 84 Avenue, Langley | 2014 |
| Targa Contractling Ltd. | Dawson & Sawyer, 51 Unit Townhouse Site, 15152 91 Avenue, Surrey | 2014 |
| B & B Contracting Ltd. | High Point Langley - 200 Street & 0 Avenue, Township of Langley | 2013 |
| B & B Contracting Ltd. | Morningstar - 68 Lot Subdivision, Coast Meridian & Highland, Coquitlam | 2013 |
| Matcon Civil Constructors Inc. | Milner Estates 120 Lot Subdivision - 208 Street & 70 Avenue, Township of Langley | 2013 |
| Matcon Civil Constructors Inc. | Vesta Properties - 70 Unit Townhouse Site, 208 Street & 70 Avenue, Langley | 2013 |
| Matcon Civil Constructors Inc. | Parklane East Fraser Land Development | 2013 |
| Triahn Enterprises Ltd. | Solterra Townhomes, 195 Street & 73 Avenue, Surrey | 2013 |
| B & B Contracting Ltd. | Parklane Townhomes, 204 Street & 96 Avenue, Langley | 2012 |
| B & B Contracting Ltd. | BFW 104 Lot Subdivision, 212 Street & 80 Avenue, Langley | 2012 |
| Mainland Civil Sites & Services | The Grove - 141 Unit Townhouse Site, 194 Street & 68 Avenue, Surrey | 2012 |
| Mainland Civil Sites & Services | Clayton Heights - Legendary Homes, 192 Street & 73 Avenue, Surrey | 2012 |
| Matcon Civil Constructors Inc. | Royal Townhomes, 209 Street & 83 Avenue, Langley | 2012 |
| B & B Contracting Ltd. | Qualico - 171 Lot Subdivision, 164 Street & 60 Avenue, Surrey | 2011 |
| B & B Contracting Ltd. | 91 Lot Subdivision - 170 St. & Fraser Hwy, Surrey | 2011 |
| Gemco Construction Ltd. | Platinum - 112 Lot Subdivision, 212 Street & 81A Avenue, Surrey | 2011 |
| Gemco Construction Ltd. | Shoker 156 Unit Townhouse Site 194A St. & 73 Ave, Surrey | 2011 |
| Matcon Civil Constructors Inc. | Dalip Holdings - 89 Lot Subdivision, 125 Street & 66 Avenue, Surrey | 2011 |
| Morningstar Homes Ltd. | Pepin Brook Subdivision, Ross Road & Simpson Road, Abbotsford | 2011 |
| Southwest Contracting Ltd. | Sullivan Hills - 167 Unit Townhouse Site, 6209 144 Street, Surrey | 2011 |
| B & B Contracting Ltd. | Morgan Crossing Shopping Center 24th Ave & Hwy 99 | 2010 |
| B & B Contracting Ltd. | 51 Lot Subdivision, 146A Street & Winter Crescent, Surrey | 2010 |
| Gemco Construction Ltd. | PRL 46 Lot Subdivision, 21055 80 Avenue, Langley | 2010 |
| Morningstar Homes Ltd. | Saddle Creek - 99 Lot Subdivision, 177 Street & 70 Avenue, Surrey | 2010 |
| Platinum Group | Murrayville - 73 Unit Townhouse Site, 223 Street & 50 Avenue, Langley | 2010 |
| Tag Construction Ltd. | BFW - 101 Lot Subdivision, 189 Street & 68 Avenue, Surrey | 2010 |
| Tag Construction Ltd. | 65 Lot Subdivision, 129 Street & 60 Avenue, Surrey | 2010 |
| Tag Construction Ltd. | EKAM - 49 Lot Subdivision, 141 Street & 92 Avenue, Surrey | 2010 |
| Tyam Construction Ltd. | 103 Lot Subdivision, 197B Street & 68 Avenue, Surrey | 2010 |
| | | |
| --- | --- | --- |
| B&B Contracting (2012) Ltd. | TFN Developments - Phase 1 Salish Sea Drive & Fishermans Way, Tsawwassen | 2019 |
| B&B Heavy Civil Constructors Ltd. | Neptune Terminals, Low Level Road, North Vancouver | 2019 |
| Baymar Contracting | Campell Heights North - Business Park 19060 33 Avenue, Surrey | 2019 |
| Crown Contracting Ltd. | Fraser River Advanced Traveller Infomation System 6116 Marine Way, Burnaby | 2019 |
| FMI Installations Ltd. | BC Hydro Big Bend/ Horne Payne Projects Burnaby | 2019 |
| Gemco Construction Ltd. | Parcel D14A Roads & Utilities, Harper Road & Highland Drive, Coquitlam | 2019 |
| Graham Construction Ltd. | Annacis Island Waste Water Treatment Plant, Delta | 2019 |
| Graham Construction Ltd. | Pitt Poulder Pump Station, 12680 Rannie Road, Pitt Meadows | 2019 |
| Hall Constructors Inc. | Southlands Offsite Servicing (PDA), Tsawwassen | 2019 |
| Hall Constructors Inc. | Highway 91 & 17, DeltaPort Way Upgrades, Delta | 2019 |
| Hall Constructors Inc. | Vancouver Landfill Entrance Upgrades, Delta | 2019 |
| Infracon Construction Inc. | Alex Fraser Bridge Capacity Project, Delta | 2019 |
| Keywest Asphalt (333) Ltd. | Mt. Lehman 4 Laning, North of Simpson Road to Airport, Abbbotsford | 2019 |
| Pedre Contractors Ltd. | 2017/2018 Road Rehabilitatin & Capital Works, Port Coquitlam | 2019 |
| Pedre Contractors Ltd. | Mt. Lehman Road Pipe Works, Abbotsford | 2019 |
| Performance Contracting Ltd. | Richmond Industrial Center, Richmond | 2019 |
| Stuart Olson Construction Ltd. | Highbury Street Interceptor Air Management Facility, Vancouver | 2019 |
| Stuart Olson Construction Ltd. | Highway 7 - 4 Laning, Nelson Street to Silverdale Avenue, Mission | 2019 |
| B&B Contracting (2012) Ltd. | 24th Avenue Arterial Widening, 161 Street to 168 Street, Surrey | 2018 |
| Bel Contracting Ltd. | Vancouver International Airport, YVR North RESA, Richmond | 2018 |
| Eurovia BC | 80 Avenue Arterial Widening, Between 128 Street & 132 Street, Surrey | 2018 |
| Graham Construction Ltd. | Burrard Bridge, Vancouver | 2018 |
| JJM Construction Ltd. | Collingwood Sanitary Trunk Sewer, Foster Avenue & Melbourne Street, Vancouver | 2018 |
| Keller Foundations Ltd. | Horseshoe Bay Ground Improvements, West Vancouver | 2018 |
| Pedre Contractors Ltd. | South Surrey Interceptor, Surrey | 2018 |
| Pedre Contractors Ltd. | BC Hydro Duct Bank, River Road, 68 Avenue to Huston Road, Delta | 2018 |
| Surespan Construction Ltd. | Alexandra Bridge - Highway No 1, Spuzzum | 2018 |
| Teck Construction Ltd. | Nicola Business Park, 580 Nicola Avenue, Port Coquitlam | 2018 |
| Bel Contracting Ltd. | Delta Business Park, North River Road & Huston Road, Delta | 2017 |
| Hall Constructors Inc. | Highway 99, Deas Slough to Highway 91, Pitt Meadows | 2017 |
| MRC Total Build LP | BC Hydro Big Bend, Glenlyon Parkway, Burnaby | 2017 |
| B&B Heavy Civil Contracting Ltd. | Keith Road Bridge Replacement, North Vancouver | 2016 |
| Hall Constructors Inc. | Ewen Avenue Reconstruction - Phase 2, New Westminster | 2016 |
| Jacob Bros. Construction Ltd. | Golden Ears Connector, Highway 17 to Golden Ears Way, Surrey | 2016 |
| Pedre Contractors Ltd. | Fergus Pump Forcemain, 168 Street & 16 Avenue, Surrey | 2016 |
| Springline Construction | Trio Creek, Harrison | 2016 |
| Tag Construction Ltd. | Surrey Biofuel Project, 9752 192 Street, Surrey | 2016 |
| Hall Constructors | Forensic Psychiatric Hospital Flood Mitigation - Colony Farm, Coquitlam | 2015 |
| Jacob Bros Construction | Golden Ears Connector - Hwy 17 & Golden Ears Way Surrey | 2015 |
| Westpro Infastructure | East Langley Water Supply, Phase 3 - Township of Langley | 2015 |
| Southwest Contracting Ltd. | Tara Development, 76 Lots, 21022 77A Avenue, Langley | 2015 |
| B&B Heavy Civil Contracting Ltd. | Low Level Road, North Vancouver | 2015 |
| Bel Contracting Ltd. | Highway 17, Tsawwassen Drive to 56 Street, Tsawwassen | 2015 |
| Jacob Bros. Construction Ltd. | Vancouver Airport Authority - Grauer Road Dyke Replacement, YVR, Richmond | 2015 |
| Matcon Civil Constructors Inc. | GVWD Angus Drive Main, SW Marine Drive to W33 Avenue, Vancouver | 2015 |
| B & B Contracting Ltd. | Fraser Highway Widening & Intersection Improvements, 228 to 232 Street & 44 Avenue | 2014 |
| B & B Contracting Ltd. | Mission Institute Watermain Replacement, Ihles Avenue & Dewdney Trunk Road | 2014 |
| B & B Heavy Civil Construction Ltd. | South Fraser Perimeter Road | 2014 |
| B & B Heavy Civil Construction Ltd. | North Shore Trade Area, Low Level Road - North Vancouver | 2014 |
| Bel Contracting Ltd. | GIG Vancouver - Shipyards Co. Ltd Site Servicing, North Vancouver | 2014 |
| Bel Contracting Ltd. | BCMEA Training Facility, Mitchell Island | 2014 |
| Bel Contracting Ltd. | Highway 17 Improvements, Tsawwassen Drive to 56 Street, Tsawwassen | 2014 |
| Cloverdale Cold Storage | Cloverdale Cold Storage Building, 3177 188 Street, Surrey | 2014 |
| Fraser Transportation Group Constructors | South Fraser Perimeter Road | 2014 |
| Gemco Construction Ltd. | Guildford Town Center - Phase 2, Surrey | 2014 |
| Imperial Paving Ltd. | Newton Athletic Park | 2014 |
| Hall Constructors | SFU Burnaby Campus Road Upgrade - Burnaby | 2014 |
| Jacob Bros Construction | Vancouver Airport Authority, Grauer Road Dyke Replacement | 2014 |
| JS Ferguson | Township of Langley, 200 St. & 80 Ave Road Widening | 2014 |
| Matcon Civil Constructors Inc. | GVWD Angus Drive Main - SW Marine Dr. to W. 33rd | 2014 |
| Matcon Civil Constructors Inc. | Tsawwassen First Nation Force Main, 41B Street & 27B Avenue, Tsawwassen | 2014 |
| B & B Contracting Ltd. | Bird Construction, Vancouver Mail Processing Plant, Grauer Road & McDonald Road | 2013 |
| B & B Contracting Ltd. | 202 BRT Mainline - 202 St. & Hwy 1, Township of Langley | 2013 |
| Hall Constructors Inc. | IKEA - Jacombs Rd. Sweden Way, Richmond | 2013 |
| Hall Constructors Inc. | Park Royal Village Expansion, Taylor Way & Marine Drive, West Vancouver | 2013 |
| JJM Construction Ltd. | Coquitlam UV Disinfection Facility, Coquitlam | 2013 |
| JJM Construction Ltd. | Northwest Langley Waste Water Treatment Plant, 10301 199B Street, Langley | 2013 |
| Richco Contracting Ltd. | Highway 99 at 80 Street Preload, Delta | 2013 |
| Sandpiper Contracting LLP. | Gladwin Road Watermain Transmission Portion, Abbotsford | 2013 |
| Sandpiper Contracting LLP. | AC Watermain Replacement Project, Abbotsford | 2013 |
| B & B Contracting Ltd. | Port Mann Project, 202 Street Detour, Highway 1 & 202 Street, Langley | 2012 |
| B & B Contracting Ltd. | CPR Pratt Siding Extension Railway, Between 180 Street & 184 Street, Surrey | 2012 |
| B & B Contracting Ltd. | Fraser Highway Widening, 148 Street to 151 Street, Surrey | 2012 |
| Gateway Infastructure Group | Brooksbank Ave. & Lynn Creek Bridge - North Vancouver | 2012 |
| CMS Focus | 202 Street Park and Ride, 202 Street & 86 Avenue, Langley | 2012 |
| Fraser Transportation Group Constructors | South Fraser Perimeter Road, Tsawwassen to Hwy 15 | 2012 |
| Matcon Civil Constructors Inc. | Metro Vancouver Watermain, 20185 113B Avenue, Maple Ridge | 2012 |
| Tag Construction Ltd. | High Street, 3122 Mt Lehman Road, Abbotsford | 2012 |
| B & B Contracting Ltd. | 72nd Street Improvements, Progress Way & 72nd Street, Delta | 2011 |
| B & B Contracting Ltd. | Capilano River Bridge Replacement, Marine Drive & Taylor Way, North Vancouver | 2011 |
| B & B Contracting Ltd. | City of Surrey Roadworks, King George Boulevard & 40 - 48 Avenue, Surrey | 2011 |
| Bel Contracting Ltd. | Golden Ears Business Park, 11191 Harris Road, Pitt Meadows | 2011 |
| CMS Focus | Port Mann Highway 1 Project | 2011 |
| Hall Constructors Inc. | Open Road BMW, Glover Road & Langley Bypass, Langley | 2011 |
| Hall Constructors Inc. | AC Watermain & Storm Sewer Replacement, Clearbrook & Marshall Rd. Abbotsford | 2011 |
| Matcon Civil Constructors Inc. | GVWD Douglas Main No. 2 Phase 3, Burnaby | 2011 |
| Matcon Civil Constructors Inc. | Tsawwassen First Nation Ph.1 Industrial Lands, Tsawwassen | 2011 |
| Matcon Civil Constructors Inc. | GVWD Douglas Main No.2 Phase 4, Burnaby | 2011 |
| Sandpiper Contracting LLP | Vancouver Landfill Watermain Project, 5400 72nd Street, Delta | 2011 |
| Tyam Civil Constructors Ltd. | The City of Abbotsford Water & Sanitary Sewer Improvements, Abbotsford | 2011 |
| B & B Contracting Ltd. | Coast Meridian Overpass, Coquitlam | 2010 |
| B & B Contracting Ltd. | King George Highway Preload, King George Highway & 44 Avenue, Surrey | 2010 |
| B & B Contracting Ltd. | GTAP - RCMP Design Build, 140 Street & Fraser Highway, Surrey | 2010 |
| Bel Contracting Ltd. | SEFC C110 - Olympic Village, North of 1st Avenue, Vancouver | 2010 |
| Sandpiper Contracting LLP. | Tyson/Stevenson Design Build - City of Chilliwack | 2010 |
| Triahn Enterprises Ltd. | 2009 Watermain Replacement Program - New Westminster | 2010 |
| Tyam Civil Constructors Ltd. | Haney Ph. 3, Hydro Duct, Dewdney Trunk Road & 240 Street, Maple Ridge | 2010 |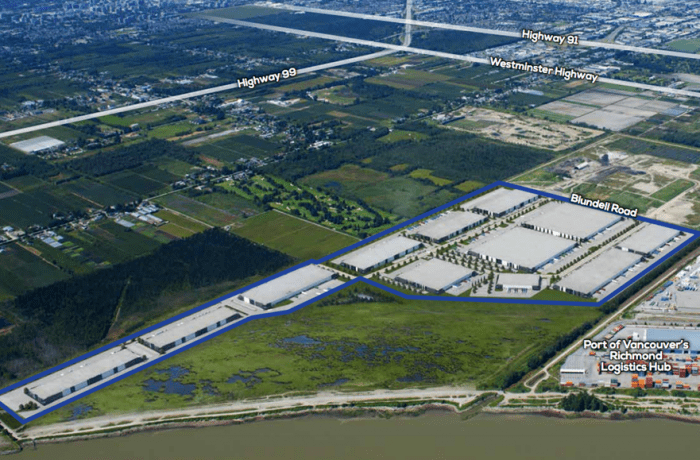 Richmond industrial centre
Richmond Industrial Centre is the largest business park campus in the history of Metro Vancouver, providing over 2.8 million square feet of leasable space.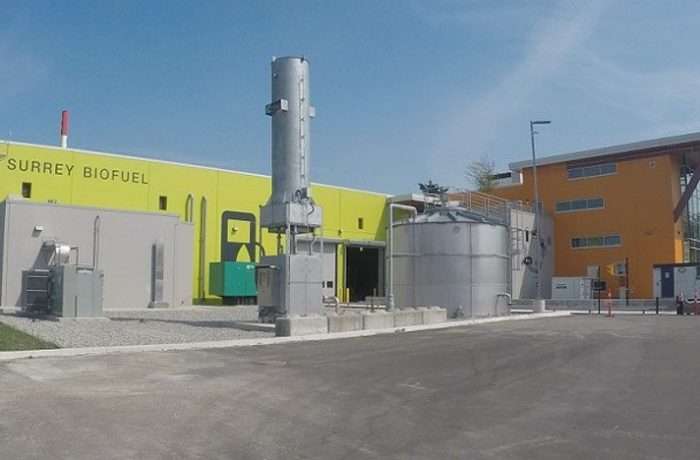 SURREY BIOFUEL FACILITY
This organic waste biofuel processing facility helps Surrey reach its goal of creating a fully integrated model for organic waste management.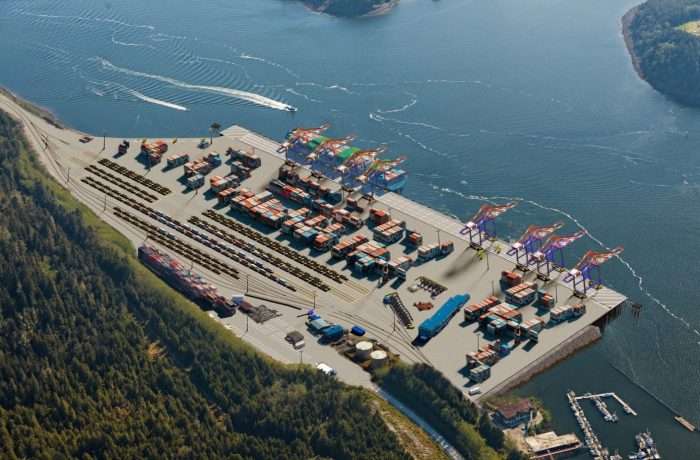 FAIRVIEW CONTAINER TERMINAL
The terminal anchors the fastest and most reliable trade corridor on the west coast, providing shippers a significant advantage
About Us
Advance Testing Ltd. offers Materials Testing Engineering and Testing Services in a variety of residential, and commercial infrastructure and building projects throughout the Lower Mainland of BC.
We welcome the opportunity to work together to provide common-sense solutions for your project. 
SERVICES
OVERVIEW
SOIL TESTING
CONCRETE TESTING
ASPHALT TESTING
QUALITY CONTROL
CONTACT US
Unit 5, 9525 – 189th Street, Surrey,
British Columbia

---

Call: 604 513 0316